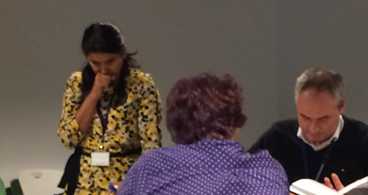 We have extensive research experience in the UK and internationally and offer research as both an integral part of a specific project and as a stand-alone service. Whichever we provide, our clients always appreciate the fact that we believe in putting research in context – understanding the bigger picture rather than just the research objectives. This means that our research is never generic but is focused on the project needs.
We specialise in qualitative research – face-to-face, phone and online – but also advise on quantitative. We enjoy devising exactly the right way to uncover insights through the creation of appropriate stimulus which plays an important role in our research. Our teams devise a range of creative tools to help bring the research alive – this may be through mock ads, brochures, verbal and visual concept boards, set simulations or through specially designed exercises and so on. Whilst simulation is a cost effective way to get results, sometimes being out in the field is the only way to get a complete understanding of the consumer story.
Recently we accompanied mothers whilst they shopped for food, returning home with them to watch them preparing it for their children, seeing how they stored it and disposed of the remains. Being with these mothers and seeing them in action rather than simply talking to them was invaluable for us in uncovering penetrating insights as to what motivated them and what were their specific concerns. We conducted this study in Asia and Latin America and the cultural nuances and tensions we uncovered were fed into product innovation for a global brand.